Ducie House
Category

Commercial

Size

33,000 SQ FT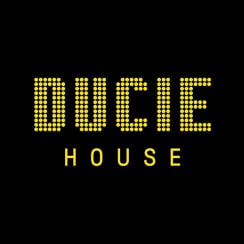 Come home to your new look flexible workspace
Situated on the fringe of Manchester's Northern Quarter in Piccadilly Basin, Ducie House is an established city centre address for its creative industries, and is home to an eclectic mix of exciting and innovative tenants – including fashion designers, record labels and design agencies.
Offering accommodation from 147 sq.ft to over 11,700 sq ft (including self-contained duplex suites), this contemporary development provides highly flexible work solutions for companies' needs – large and small, short-term and long-term.
Character Space Offering Excellent facilities:
An extensive, sympathetic refurbishment was completed in November 2020 which ensured the original character of the former petticoat factory was exposed and retained whilst providing facilities to suit modern day requirements.
A striking reception area provides 24hr secure access, seven days a week to the offices, and there is a large secure private car park to the rear of the building for permit holders.
A fantastic location in the heart of Manchester:
Positioned just off Great Ancoats Street, Ducie House has excellent links to Manchester's motorway network, and is just two minutes walk from Piccadilly Station, the city's busiest mainline and Metrolink station.
Current Availability
We currently have availability at Ducie House.
Prospectuses can be downloaded from the Ducie House website (see links below).
42 Weymouth Street Offers
Adjacent to

the Northern Quarter, Great Ancoats & New Islington

5 mins

walk from Piccadilly Station

Back To Top

Town Centre Securities PLC (TOWN.L)

131.00

-4.00

Last updated: 07/12/2023 at 14:33