Carvers Warehouse
Category

Commercial

Size

22, 072 sq ft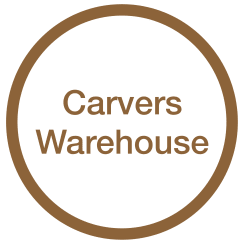 Manchester's oldest surviving warehouse
Carvers Warehouse occupies a convenient location, adjacent to Piccadilly Basin and just a 5 minute walk from Piccadilly station.
Built in 1806, Carver's Warehouse is Manchester city centre's oldest surviving warehouse and the only one built of stone.
In 2008, the building's initial renovation was completed, with an additonal refurbishment programme completed in 2020 to provide new office accomodation (see below).
Offering superb offices of real character behind a contemporary extension. The building is currently home to various office tenants including Civic Engineers, The Harris Partnership, CTP Limited, Max Fordham, Renaissance and café/deli operator, North Star Piccadilly.
The sensitively restored, listed building comprises six floors of office accommodation all set within a magnificent piece of Manchester's heritage.
Current Availability

We currently have availability on space at Carvers Warehouse ranging from over 550 sq. ft to circa. 2,200 sq.ft.

Prospectuses can be downloaded below. Alternatively please contact our agents.

Back To Top

Town Centre Securities PLC (TOWN.L)

131.00

-4.00

Last updated: 07/12/2023 at 14:33